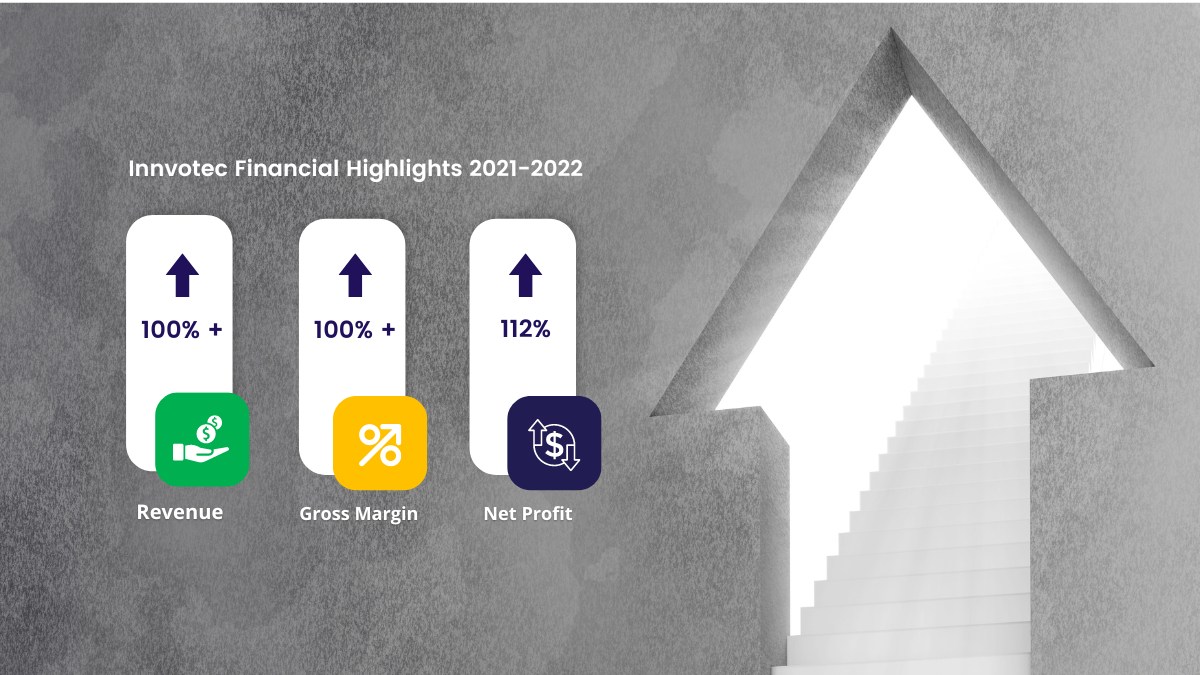 nnvotec's portfolio companies, including Cognism, Petalite, Urbanstems and Fundment, and corporate finance clients, such as Gorilla Technologies Group Inc., have shown continued growth. Their combined capitalisations have surpassed a valuation milestone of $2bn.
Against this background, Innvotec posted a substantial increase in earnings for 2022 based on a nearly 100% increase in revenue and gross margin. This performance highlights the continued success of the Company's revenue diversification strategy and its implementation.
One of the year's highlights was the successful "DeSpacing" of the Nasdaq-listed Global Spac Partners Company through its acquisition of and renaming to Gorilla Technology Group Inc. "Gorilla". Innvotec has subsequently advised Gorilla on the purchase of UK-based Seequestor Limited.
Innvotec has continued to commit resources to the re-positioning and broadening of its activities, widening its geographic footprint and aligning its investment strategies with the United Nations' Sustainable Development Goals "SDGs". The company's commitment to socially responsible investing and working with clients and portfolio companies with the same business ethos, continues to contribute to Innvotec's growing reputation as an innovative 'Investment Boutique'.
"Innvotec's aim is to cultivate companies that align with the United Nations' Sustainable Development Goals (SDGs) and generate financial gains for our clients."
Tofiq Qureshi, Co-Founder, Innvotec
Looking forward, Innvotec continues to be enthusiastic in its approach to business, and confident in its business strategy as the driver for on-going growth.