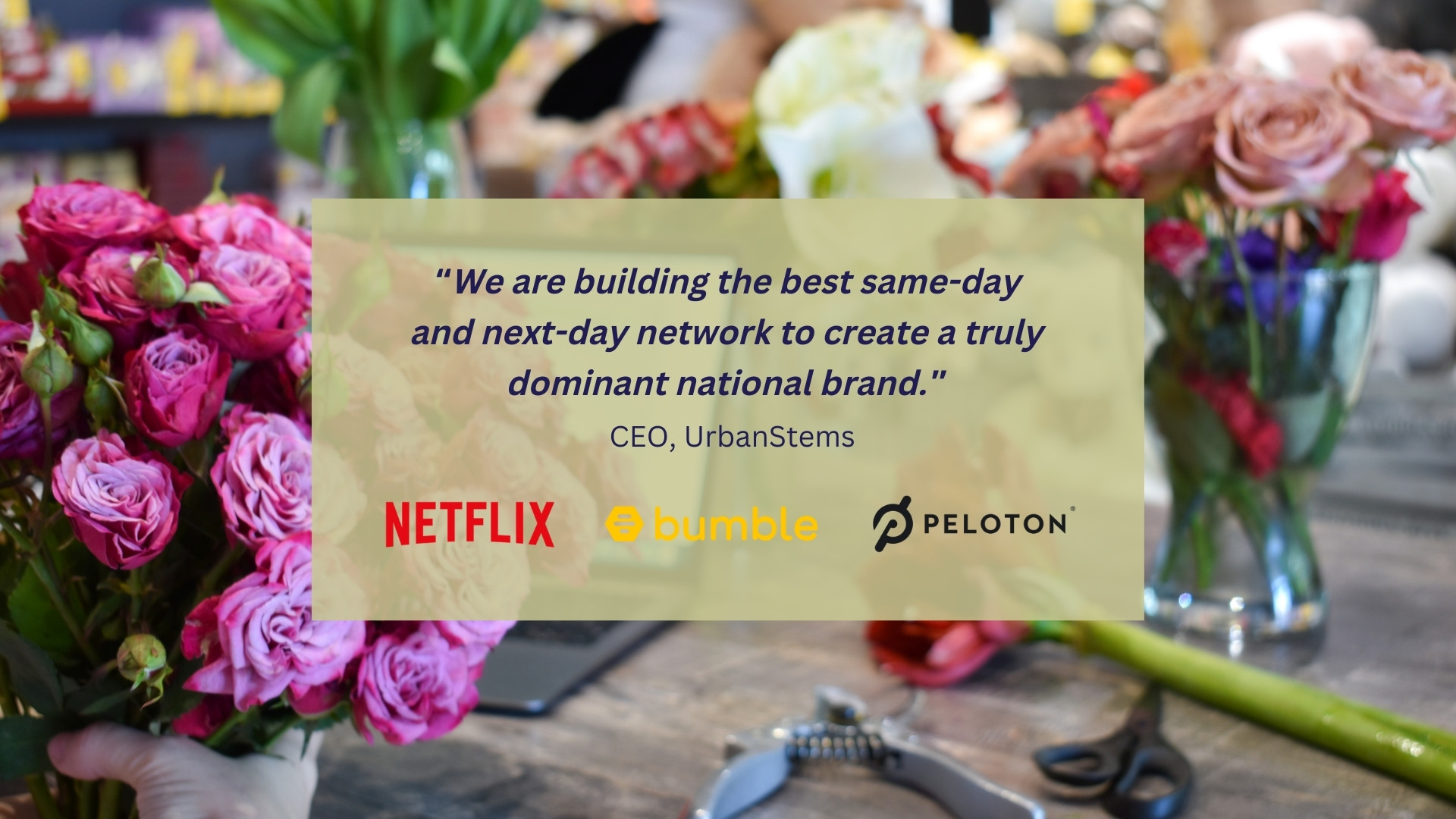 Despite increasing talk of a global recession, inflation and the lingering effect of covid, the number of so-called unicorns worldwide continues to rise and UrbanStems is one taking the limelight by storm.
2022 has been yet another phenomenal year for this unicorn and as the year draws to an end, UrbanStems shows no signs of slowing down. They have announced three new major brand partnerships with Bumble, Netflix and Peloton.
UrbanStems was appointed as 'the' flower delivery app for Bumble which has over 45 million users. Additionally, it will be supplying flowers on the set of one of Netflix's Emmy-nominated drama series. This series was watched by a record 82 million households around the world for its season-premier.
The company's growth plans are on track and formal announcements of two new strategic acquisitions in Florida and California are expected within the next six months.
UrbanStems is the only player to successfully execute a national and local delivery strategy through a Hub and Spoke network which can execute same-day delivery.
With customers demanding faster speed of delivery in all goods, UrbanStems nationwide logistical and digital infrastructure allows for two-hour delivery (important for perishables and time-sensitive gifts). Certain customers /business segments require a physical presence to be properly serviced (e.g.funeral, wedding & event, some B2B).
When it comes to investor radar, UrbanStems is certainly being noticed and 2023 promises an even more exciting year for the company and its record breaking growth.